The wait for our Chief Creative Advisor Nile Rodgers & CHIC's highly anticipated new album, It's About Time, is finally over. The disco legends' first new album since 1992's Chic-ism arrives today featuring a wide variety of artists from Craig David, Lady Gaga and Elton John to Cosha, Mura Masa, Stefflon Don, Disclosure, Anderson .Paak and Vic Mensa.
Recorded in cities around the world, the album began, ended and has been mixed and mastered at Abbey Road Studios. It's a modern-day interpretation of the iconic musical language crafted by the multi Grammy award winning composer and producer who has inspired generations. A record brimming with the essence of Good Times with Nile using the words 'dance', 'boogie' and 'party' with celebratory zing.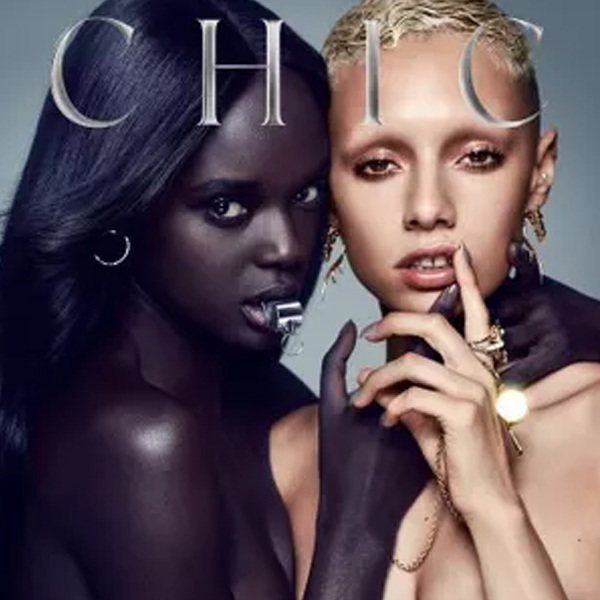 Speaking about the record Nile said, "Right now the world feels the same way as when CHIC started. CHIC promised good times, a way out, a new world even when things looked bleak. In the middle of chaos, certain songs can make you feel triumphant. I'm not denying things have gone apocalyptic, but we might be safest on the dance floor with the likes of Cosha, Mura Masa, Stefflon Don and Vic Mensa."
And this is the theme of first single Till The World Falls. Co-producer Mura Masa said, "Working with Nile at Abbey Road was so enjoyable. It's breathtaking to see a man who has been working and striving towards greatness for so long approaching the writing and recording process with the same joy and passion that he always has. Truly an amazing learning experience and a wild fever dream come true."
Inspired by talent, Rodgers is always collaborating and working with musical superstars and new artists alike. It's About Time features a lively posse of guest stars, dreamers and protagonists. There's Boogie All Night featuring fierce inspired romanticist NAO, Dance With Me featuring world conquering LA powerhouse Hailee Steinfeld, Do You Wanna Party starring quick witted rapper LunchMoney Lewis and telling it like it is, Nile and CHIC taking care of business on I Dance My Dance. The infectious new single Sober features man of the moment Craig David and charismatic British-Jamaican MC, Stefflon Don, while a night with Diana Ross led to the incredible Queen featuring the abstract super power of Emeli Sandé and the stately power of Elton John. Finally, CHIC get twisted around the swagger of Lady Gaga on the epic illusion of I Want Your Love.
Ralph Rolle, Jerry Barnes and Nile Rodgers recording State of Mine in Studio Three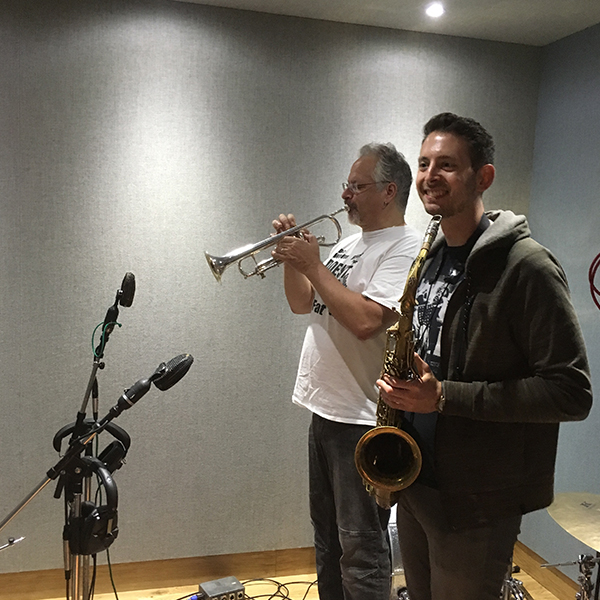 Steve Jankowski and Brandon Wright recording horns for I Dance My Dance in the Front Room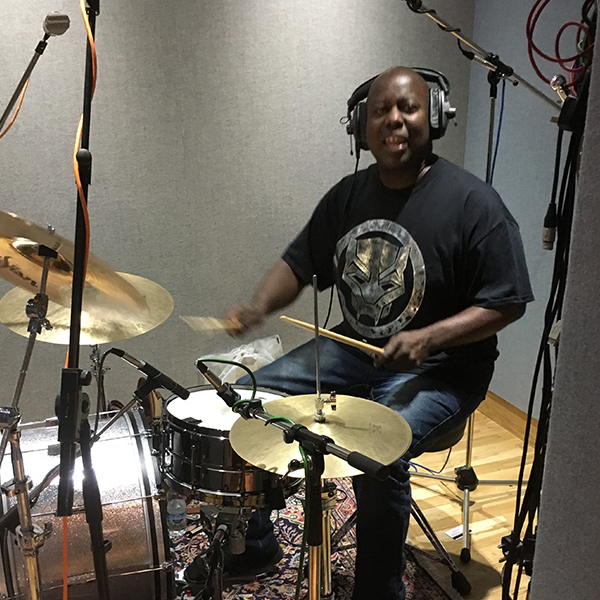 Ralph Rolle recording drums for I Dance My Dance in the Front Room
Nile has made Abbey Road his creative base in the UK, working across our two new studios, the Front Room and the Gatehouse, as well as the iconic Studio Three and the Penthouse. The new album was produced by Rodgers, with Russell Graham serving as Associate Producer, with support from Abbey Road assistant engineers Stefano Civetta, Toby Hulbert and Matt Mysko. It's About Time was entirely mastered by award winning engineer Miles Showell at Abbey Road. Nile Rodgers & CHIC are managed by Merck Mercuriadis.
Mark Robertson, Abbey Road's Head of Brand & Marketing, who invited Nile to the role of Chief Creative Advisor says: "Following the same pioneering spirit as The Beatles' studio experimentations, Nile has made use of almost every part of the building. Whether he has been in pursuit of the right drum sound with Anderson .Paak in Studio Three, songwriting with Mura Masa and NAO in the Gatehouse, recreating the spirit of Studio 54 for his videos in Studio Two, or conducting an orchestra in Studio One, everything Nile does has creative inspiration at its heart. Following Nile's journey with this album has been a real joy for everyone at Abbey Road and we're inspired by what is yet to come."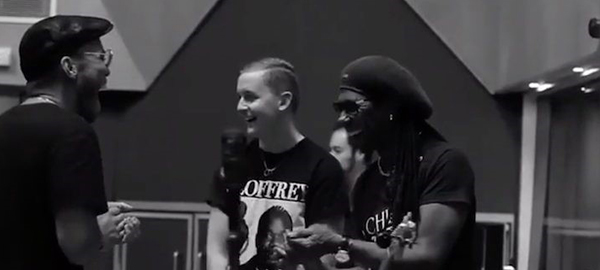 Anderson .Paak, Disclosure's Guy Lawrence and Nile Rodgers in Studio Three
Talking about why he chose to make the album now after all this time Nile said, 'It's taken a long time to become the guy I've become and I want to express that on an album. It's my art form, chronicling my thoughts, setting myself up to be scrutinised and criticised, for better or worse and it has to be done right and done right now.' He adds, 'I've survived cancer twice, it makes you think about your mortality and you do always want to make sure you're not forgotten. Making an album is a solid tangible thing, it's making the whole movie, not just making the trailers. I've been making a lot of trailers lately, time for what I've been trailing!'
We recently sat down with Rodgers to talk about the new album to find him describing the singles as "episodes" and the album as a "musical journey, as I like to look at albums as films" referring to the full record as a "musical film".
Watch the full interview:
Buy the deluxe CD here
Buy the CD here
Pre-order the vinyl here