Our Creative Chief Advisor, Nile Rodgers, recently released his first music video from his new album, It's About Time, with The CHIC Organisation. The video was filmed in Studio Two at Abbey Road, featuring Stefflon Don, Craig David and two of our very own staff members, Doreen Dunkley and Sam Leach.
"One of the things I wanted to give people an example of is hearing your music for the first time. When I started out, the greatest feeling was taking your music which is completely unknown to everybody, giving it to a DJ, and seeing what people do, are they going to dance or are they going to sit down?" Nile explained as we asked him about the story behind the music video for Sober.
Sober is all about gathering people together that don't know each other, listening to music for the first time and having one thing in common– they love to dance. With that in mind, two of our very own Abbey Road staff members were given the opportunity to join in on the fun in Studio Two. Doreen Dunkley, Canteen and Bar Manager and Sam Leach, Facilities Assistant listened to Sober for the first time while dancing in the music video.
We spoke to Doreen about the day:
"I have had many experiences at Abbey road over the years. What's a normal day at work, who knows?... Every day is different.
On this day Mark Robertson, Head of Brand, asked if I would like to be in a video with Nile Rodgers. Of course I said a big YES. I just so happened to be wearing a top with glitter on the front, which is exactly what the people making the music video wanted, they made me feel very welcome. First I was sitting next to Nile, then I was up dancing, It was a great time by all! One of the best experiences I've had at Abbey Road, and I'm looking forward to the next one."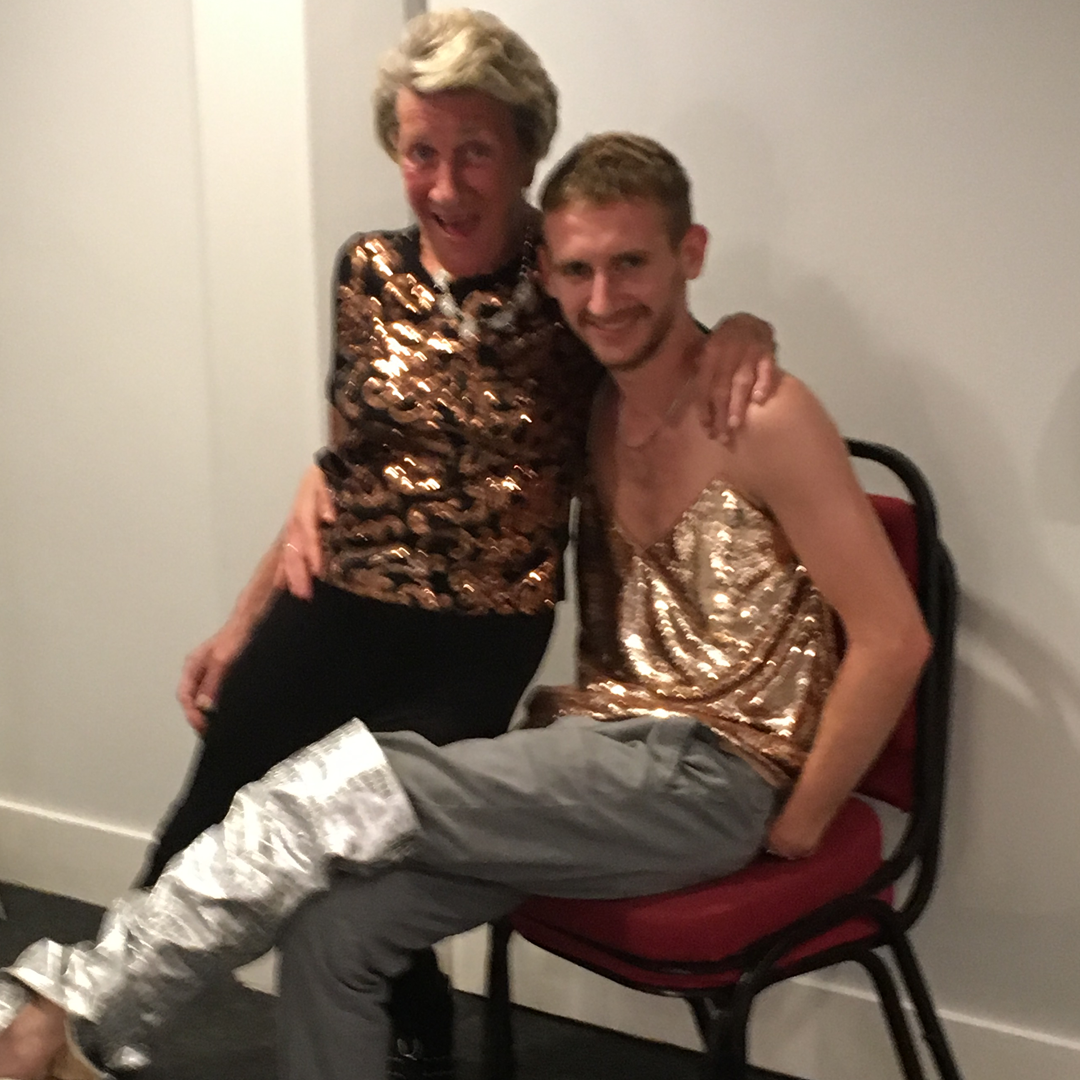 Nile explained that his vision for Sober was built from the memories he has of playing his music in a club, where nobody knows the song, for the first time and that he's been chasing the high of that incredible experience ever since.
"The first time I heard David Bowie, 'Let's Dance' outside a recording studio, it was in a punk rock club- when it came on I watched the reaction of these complete strangers, and watched the people stop in their tracks and think what is this?"
Sam Leach spoke to us about his experience, and how he couldn't resist but to get up and dance, "Originally we were positioned on a sofa in the background, watching the party. However after a minute or so I decided to go and dance in the middle with Nile, Craig and the other dancers. The choreographer looked a bit confused as to who I was when I started dancing but she went with it and told us all to dance in front of the camera. I then dragged Doreen into the middle with me for a dance. There was one moment when it was Doreen, Nile, Craig and I all dancing in the middle of the crowd, I really hope there is a shot of that. Quite a surreal moment!"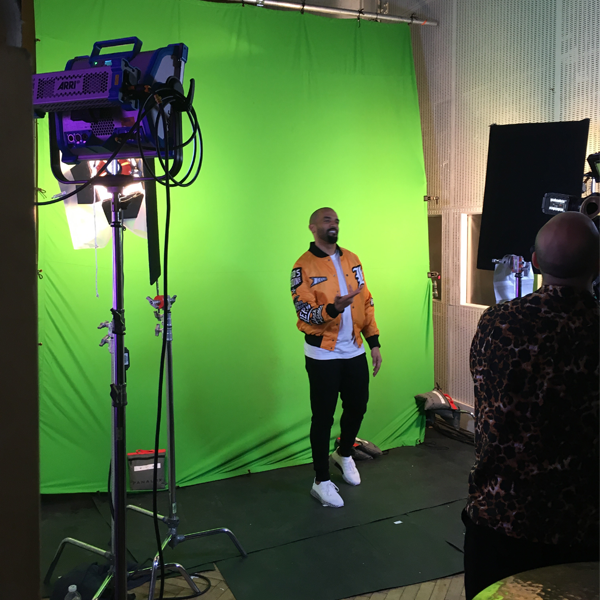 The music video also shows Nile Rodgers, pulling artists out of thin air and arranging them, which is exactly what new album It's About Time, is all about. Featuring a range of artists such as Stefflon Don, Californian rapper Anderson .Paak and Roc Nation's Vic Mensa, Nile and CHIC have created an electric contribution to popular music today by collaborating with artists from all genres. The video is fun, playful and very reflective of CHIC and Nile. Sam Leach said "He's helping bring new talent through the doors, lots of artists who wouldn't traditionally think to come to a studio like Abbey Road. He is a nice guy to have around the building, his band and team are all very friendly and it has been lovely having them here so often."