Following his appointment as Chief Creative Advisor, Nile has made his enigmatic presence known in and around the studios, making Abbey Road his UK creative base for the new album It's About Time, which will be released 14 September. Nile's first single Till The World Falls, released last month, features the talented Mura Masa, Cosha, Anderson .Paak and Vic Mensa and was recorded between Abbey Road's Front Room and Gatehouse studios.
Over the past several weeks Nile has invited some of the most acclaimed singers, songwriters and producers from around the globe into Abbey Road's brand new Front Room Studios for writing and recording sessions as part of his long-awaited new album. This has made for some extremely exciting collaborations, working with a new artist each day, the list boasts the likes of Emeli Sande, George Ezra, Flume, Olly Murs, Rebecca Ferguson, Kungs and Franc Moody. Nile and Emeli captured some great footage from their session that offers a fascinating and often unseen window into Nile's creative process in the studio.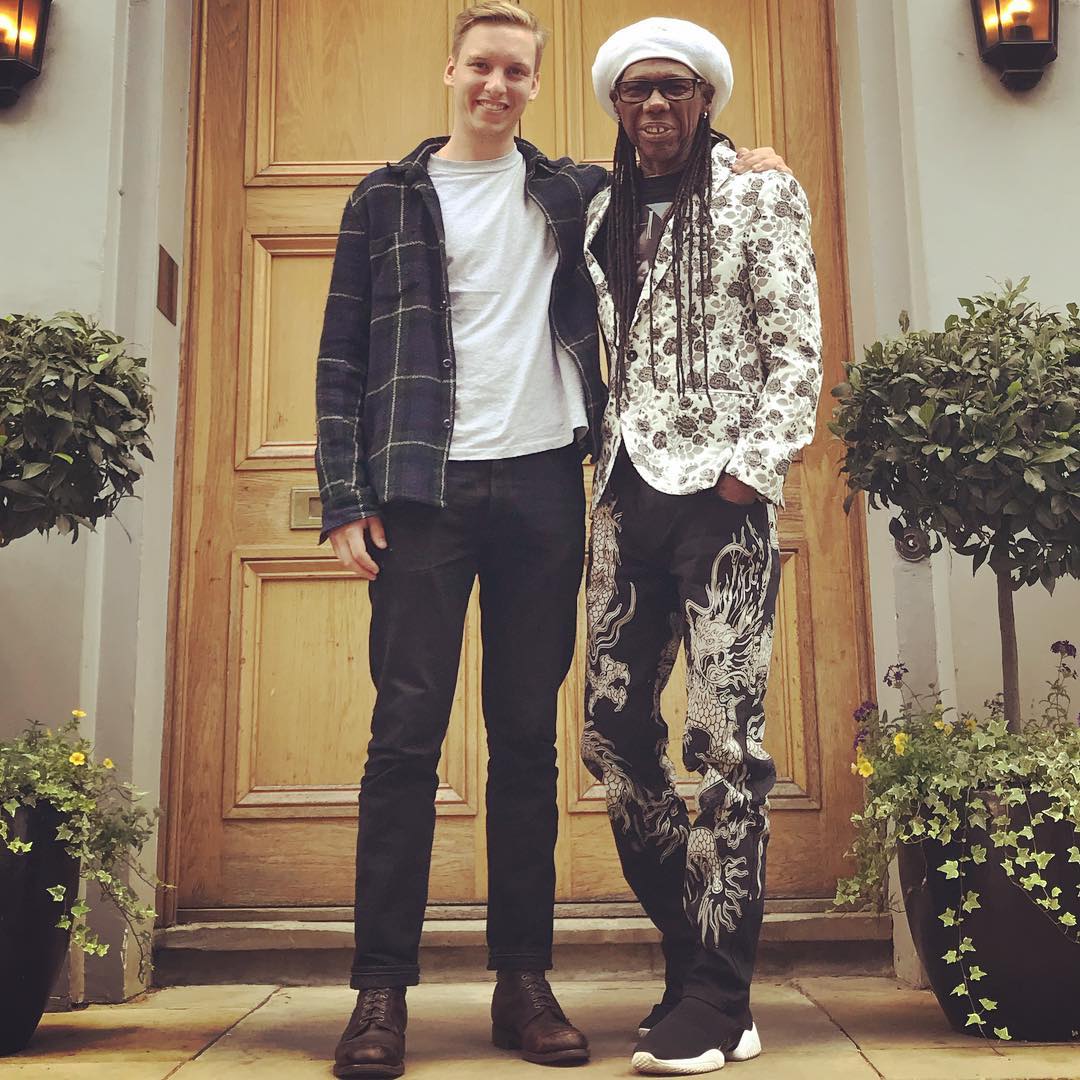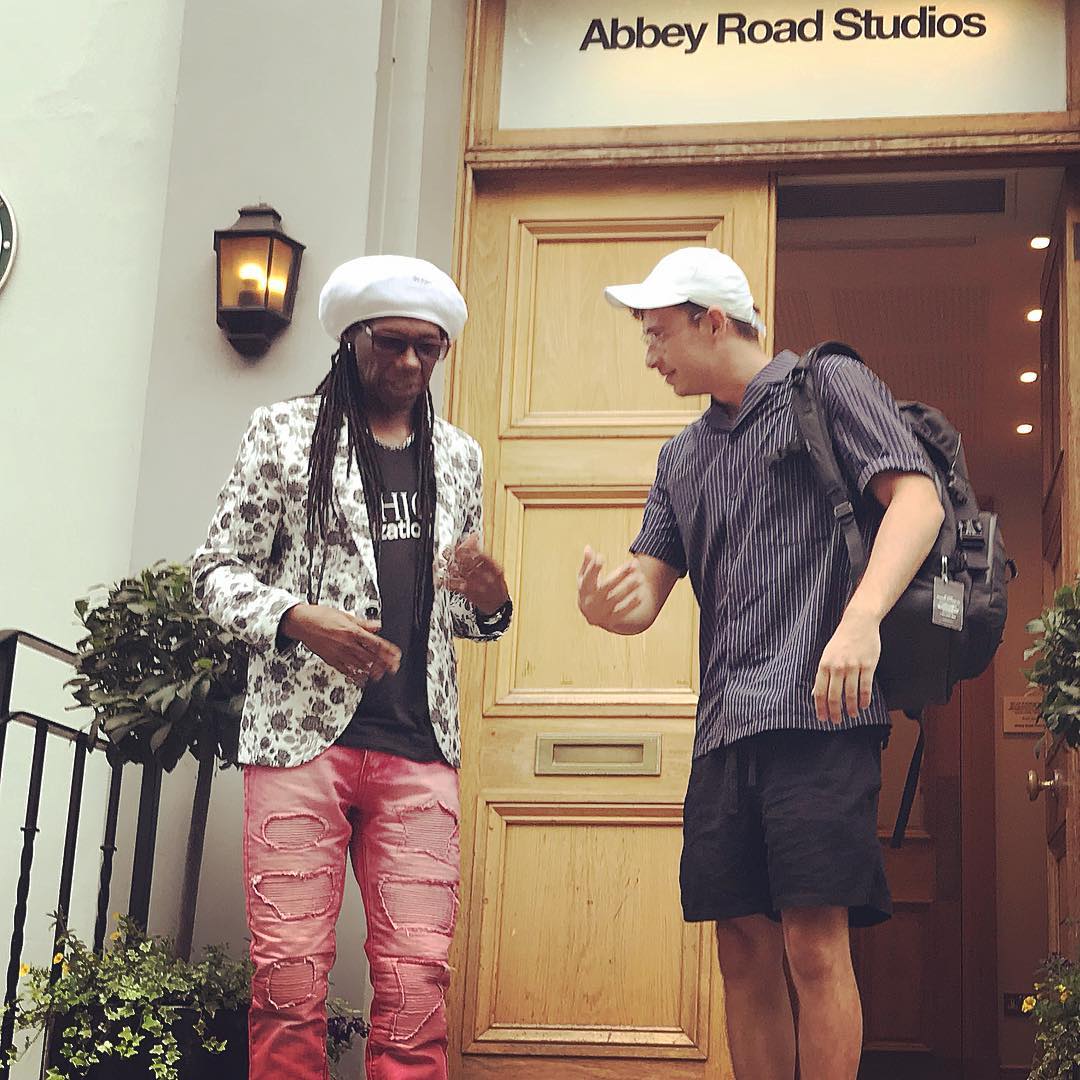 Not only has Rodgers made his presence known in the studio, but also in the world of music media. In the latest edition of Music Week, Nile adorns the front cover, where inside he discusses his fascinating studio process, his forthcoming album, and the development of his new role at the studios. Abbey Road's Head of Brand & Marketing, Mark Robertson, further builds upon the importance of bringing Nile into the fold as part of the new era at the studios:
"It's genuinely thrilling to see Nile working at Abbey Road, constantly creating and inspiring everyone who comes here. Every day he seems to make a new connection with an artist or composer and spark an idea for a new collaboration. It sounds bonkers, but the whole house dances with joy when he is in residence."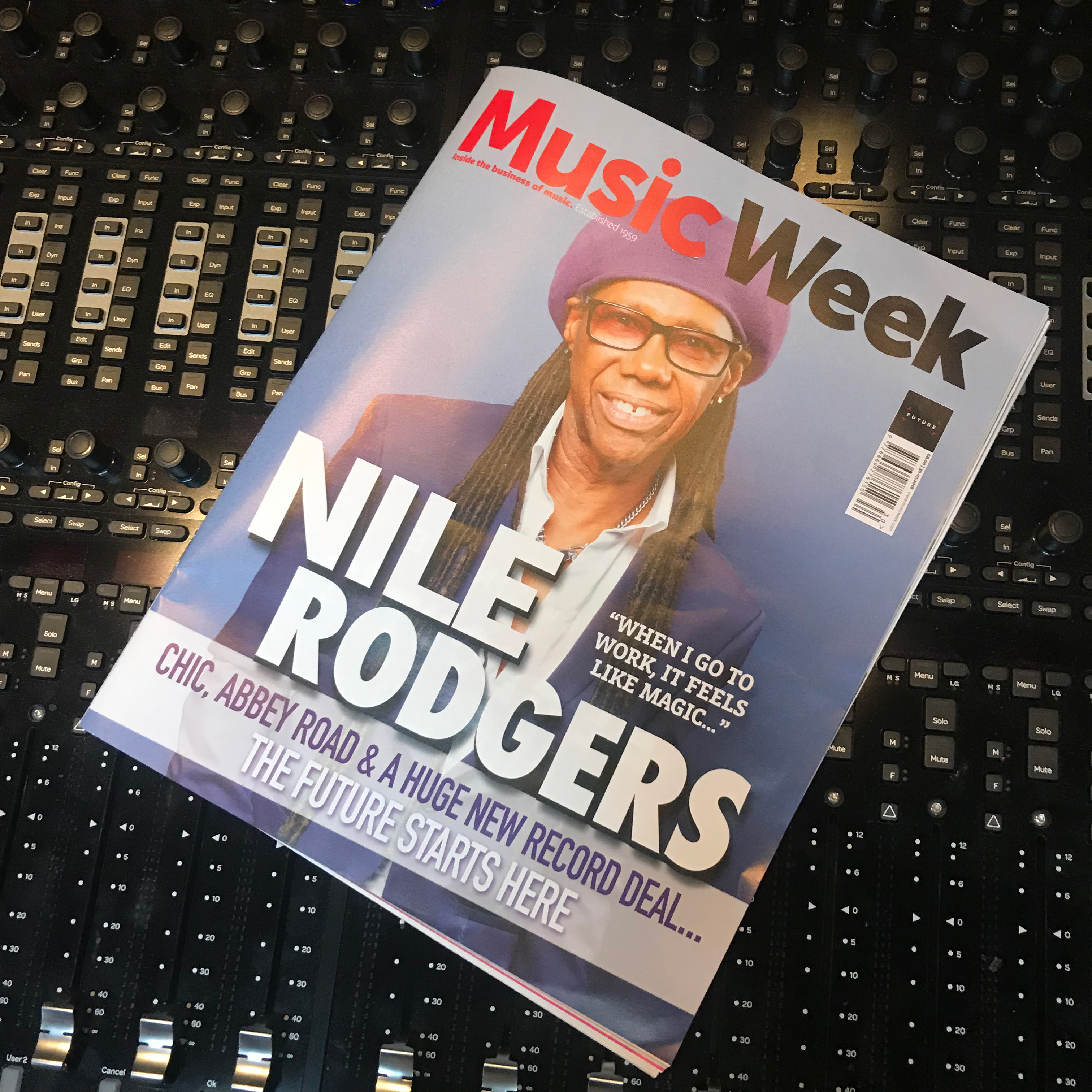 The accolades have continued for Nile as he adds the role of Chairman of the Songwriters Hall of Fame to his ever increasing portfolio of honours. The legendary CHIC co-founder has been unanimously elected by the Board of Directors to serve as the organisation's chairman, succeeding Gamble and Huff who held the position for three years. "I am truly honored and beyond humbled to be elected by such an esteemed group as this illustrious board. I will try and serve with all my heart. I hope I can make you half as proud of me as I am to even sit in the room with you who've done so much for the furtherance of composition. Thank you for giving me the opportunity to serve the songwriting community." - Nile Rodgers on his recent appointment as Chairman of the Songwriters Hall of Fame.
Nile Rodgers has also been made a Companion of The Liverpool Institute for Performing Arts (LIPA), receiving the prestigious accolade from Sir Paul McCartney last week.