"Scoring at Abbey Road Studios was special because it's a very beautiful sounding room. People never understand this about great recording studios; it often takes a long time to perfect the sound. Boy have they perfected it now." - John Powell, composer, Solo: A Star Wars Story
The much anticipated new Star Wars film, Solo: A Star Wars Story is set to be released tomorrow in the UK, and amid the usual fanfair and hype for a Star Wars release, attention has turned to the soundtrack to the film.
The Star Wars franchise has a long history of classic and iconic scores that are utterly unforgettable; the franchise also has a long history with Abbey Road Studios, beginning with the recording of The Empire Strikes Back in 1980.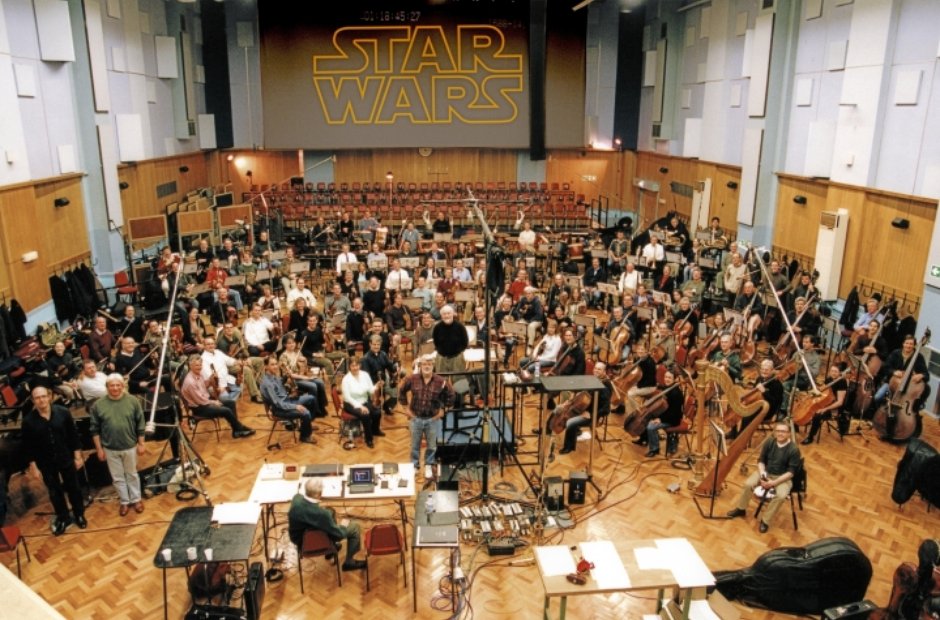 It was natural then, that Abbey Road would feel like the right studio to record this latest chapter to the history of a much beloved film franchise.
Throughout March, John Powell along with conductor Gavin Greenaway worked tirelessly in Studio One with a 125-piece orchestra and choir to create the score for the film. The session was engineered by Shawn Murphey assisted by Abbey Road Engineers: John Barrett, Stefano Civetta & George Oulton.
In describing his creative process and the approach to composing the music for the latest addition to the Star Wars franchise, Powell said: "There is a language that John Williams uses in the Star Wars films, and I've tried to live up to the quality of what he has done before by keeping form and structure within the score and following the storytelling as honestly and elegantly as possible."
Adding "There is a lot of thematic material from the original movies that I used that are not specific to Han. They're specific to the Millennium Falcon, TIE fighters and the Empire. Those types of things are very useful as they're all part of the language we know. There are lots of other characters and ideas within the film that I wrote tunes and melodies (themes) for, so it's a mixture of new themes by me, a new theme by John Williams, and some of the old material."
Watch the trailer below to catch a first listen of Powell's fantastic score: