Since visiting Abbey Road in January to record their latest single Big Mouth, alt-rock upstarts JUDAS have experienced something of an explosive few months.
Having just picked up over 1 Million Spotify streams on earlier single, Ceasefire, the band have announced a huge UK tour with 6 dates supporting Mallory Knox before heading out on their own to headline 17 shows with dates at both The Isle of Wight Festival and 110 Above in Leicestershire.
Recorded in The Gatehouse, Big Mouth is a fantastic showcase of the evolution of JUDAS' musical and songwriting talents. The band's effortless combination of their trademark gritty guitar riffs and dark electronic sound has resonated with the music community, garnering critical acclaim from the likes of Wonderland, Earmilk and Clash.
This latest release is a clear statement of intent, pushing the envelope of the guitar driven sound that JUDAS have quickly become known for, into a darker, edgier space.
See the full list of tour dates below: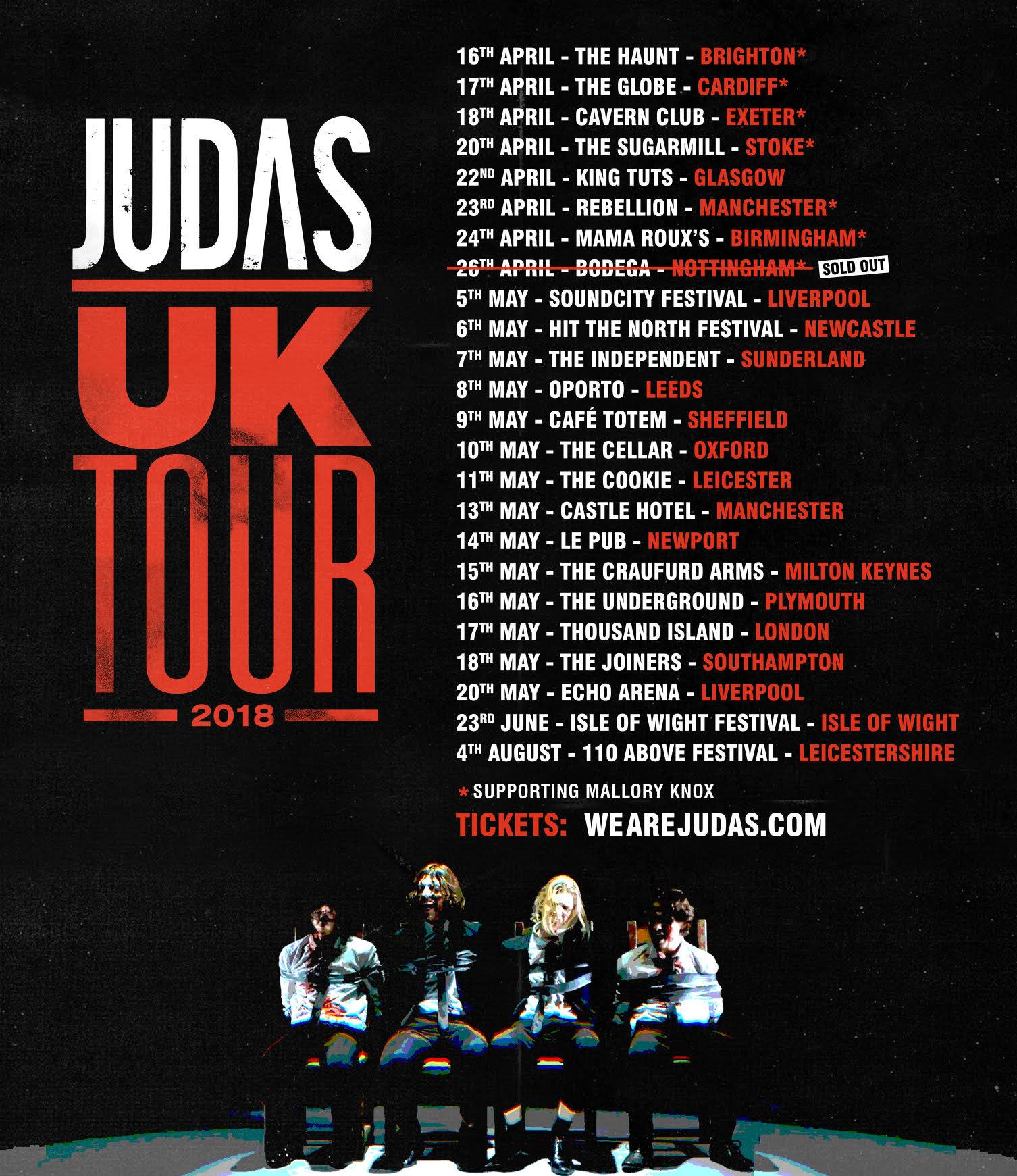 Listen to Ceasefire & Big Mouth on Youtube:
Watch our interview with JUDAS in The Gatehouse:
Follow JUDAS on social media:
Facebook - https://www.facebook.com/WeAreJudas/
Twitter - https://twitter.com/WeAreJUDAS
Instagram - https://www.instagram.com/wearejudas/
Website - http://www.wearejudas.com/