New on Spotify Singles is an incendiary live session from Royal Blood, recorded in Studio Three at Abbey Road.
The session includes former single and album title track How Did We Get So Dark? and an inspired cover of The Knack's classic My Sharona.

The session was engineered by Abbey Road's Chris Bolster, assisted by Stefano Civetta. Here, Chris talks about the day:
"It's always an amazing feeling to hear that you will be working with a band you admire. So the thought of a day working with Royal Blood, let alone having a private performance from them, was an exciting one.

The day's session was to consist of recording two songs for Spotify which turned out the be How Did We Get So Dark? followed by a cover version of The Knack's My Sharona - mind-blowing.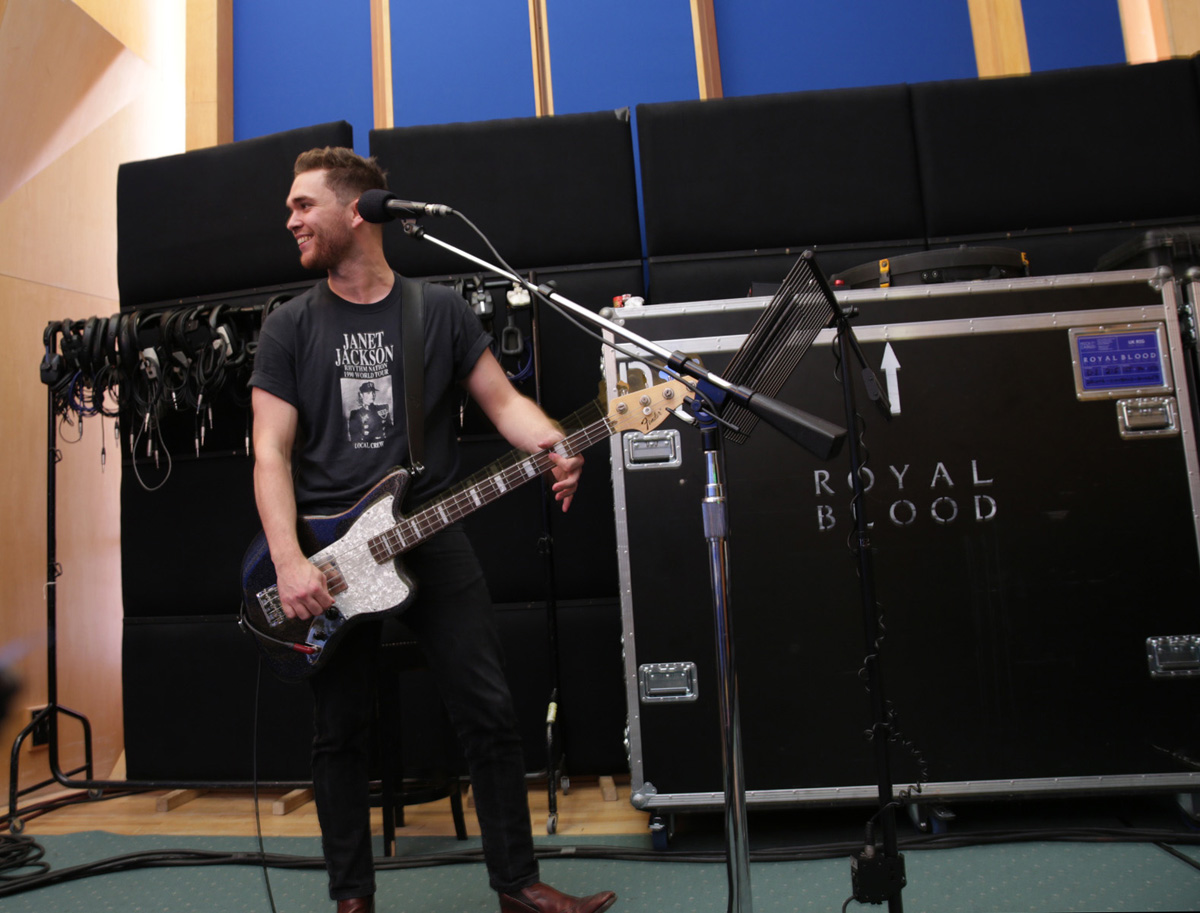 The guys were in early and all set up to play and record live in the studio. They just blasted into How Did We Get So Dark nailing it to the floor. Then running My Sharona a few times to refresh themselves, then nailing this to the floor also.
It was just an amazing sound coming from the two of them. And again, just an honour to be there recording the mass of air movement that they create! Thanks to Mike and Ben for letting me be a witness. And thanks to all for a momentous day in the studio."
All pictures by Abbey Road's artist in residence Jill Furmanovsky.
Click here to listen to Royal Blood's Spotify Singles.