This was Debbie Melliard's experience when she joined the very first group of students to study at Abbey Road.
Fast forward to this September and we will be welcoming the fifth intake of students to Abbey Road Institute, our in-house school and training ground for the next generation of producers and engineers.
Based on site at Abbey Road Studios in North West London, the students will enrol on a one year intensive Advanced Diploma in Music Production and Sound Engineering which prepares them for a dynamic and exciting career within the music industry.
The Institute was established in 2015, born out of a collaboration between our own engineers, our wider industry network and a small team of highly experienced academics. That combined passion for the expertise within Abbey Road, and educating a group of highly motivated students has led to some real highs in creativity and technical learning and ability. These include recording sessions in Studios One, Two and Three over the last six months with orchestras from the Royal College of Music and Chichester University, violinist Lisa Ueda and pianist Daniele Rinaldo, band recordings with Desert Ships and Bob and the Apple, as well as sessions with the Institute's own students and alumni. Each session is led by the Programme Director Carlos Lellis and a guest industry expert, including the likes of Haydn Bendall, John Dunkerley and Alex Scannell.
To complement the inspirational sessions in the Studios students learn in an apprenticeship style, with a real focus on developing their technical skills in Protools, Logic and Ableton Live alongside their own inherent creativity.
Students on the course come from a wide range of backgrounds in terms of experience and expertise, but the one thing that unites them is a passion for music and personal development. You can find out more about past, current and future students including Debbie, Carlos, Noah and Rebekah on the Institute blog.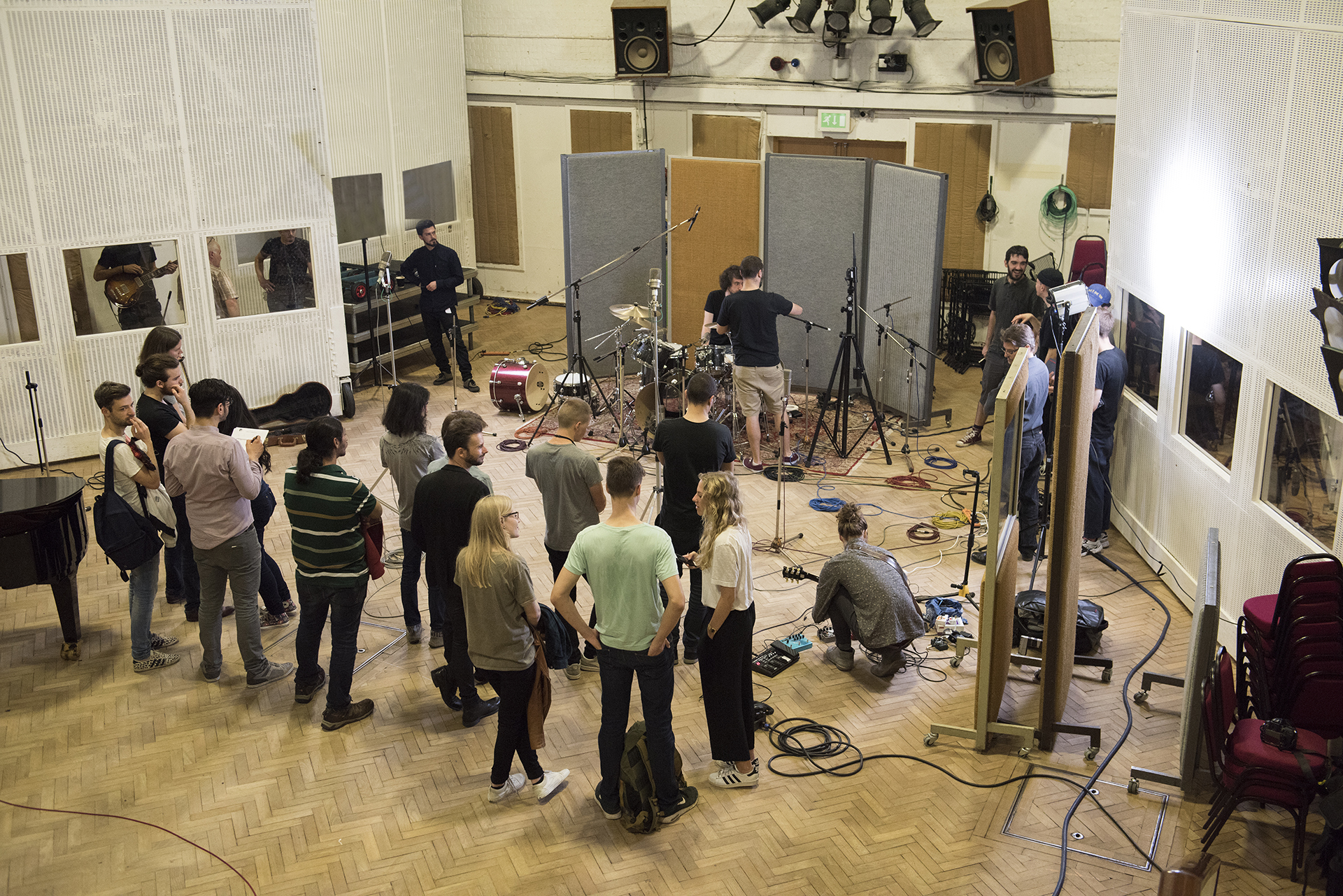 Could this be you?
The next intake in London starts next month on 4 September. If you have a passion for music production and want to train with some of the most experienced engineers and producers in the industry we'd like to hear from you. Places on the course are limited, start your application now.
Abbey Road Institute has schools across the globe, so you may wish to apply to our campuses in Australia, Germany, France and the Netherlands.