Looking for a little inspiration for your presents this Christmas? Well look no further. If there's one place you can trust to provide that magic touch to your gift giving, it's the home of innovation and originality – Abbey Road Studios.
How about a brilliant gift for Mum for under £10? Have a look what the Abbey Road product designers have been cooking up for our official Kitchenware line. Or why not head over to our Jewellery range to treat her to something really special?
From Beatles Teapots and Salt & Pepper shakers to Abbey Road Necklaces and Pandora-compatible Beatles' charms. Just a few picks from our store and we guarantee you'll make her day!
We've also got an incredible selection of official Beatles & Abbey Road mugs for only £9 – the perfect stocking-filler for any muso or Beatles obsessive. Take note of our world-famous red, white and black Abbey Road mugs – the very same mugs used by artists recording in the studio.
But for the true Beatles connoisseur, there's only one kitchen item that will do – our Sgt. Pepper's Lonely Hearts Club Band tea pot. Based on Ringo's iconic bass drum (as seen on the original 1967 album cover) this is the ultimate in Beatles kitchenware indulgence.
What better way to announce your undying love for the fab-four than a nice cup of tea? Make sure you pick up some Abbey Road coasters too! Branded with our classic early 1970s vintage logo design.
Our official Abbey Road Apparel is a must buy whether you're looking to spend a little or a lot. Add a Plectrum Cord Bracelet to your present haul for a great extra gift, or splash out on the 'It's Only Love' silver necklace if you're feeling generous!
Head over to the Shop and grab something for Christmas, for a friend, loved one or just for yourself. (We think you're worth it.) We've got a huge range of items where we're sure you'll find something you fall in love with.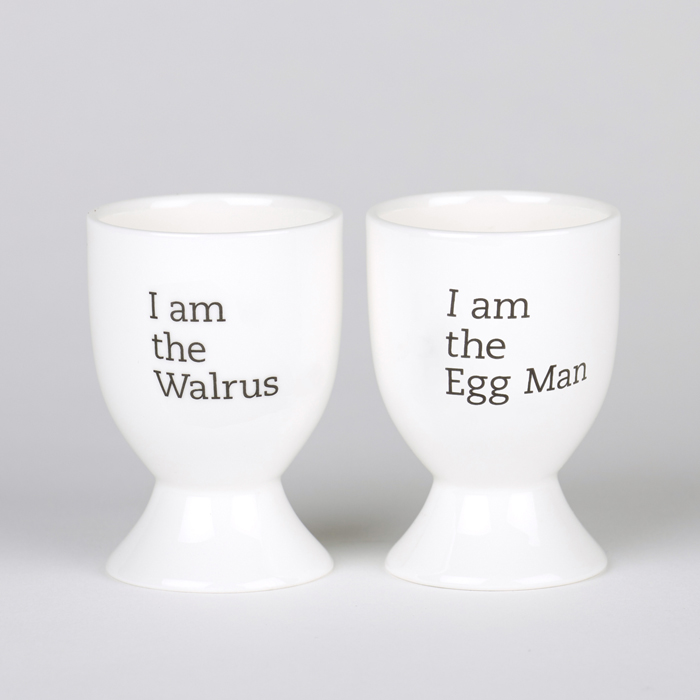 Still looking? Read some of the other instalments of our gift guide here and here.