The iconic Lee 'Scratch' Perry, pioneer of Dub, sonic innovator, inspiration and living legend was a recent visitor to Studio Three at Abbey Road, recording vocals for a new album due in 2018. His producer Daniel Boyle tells us about the session.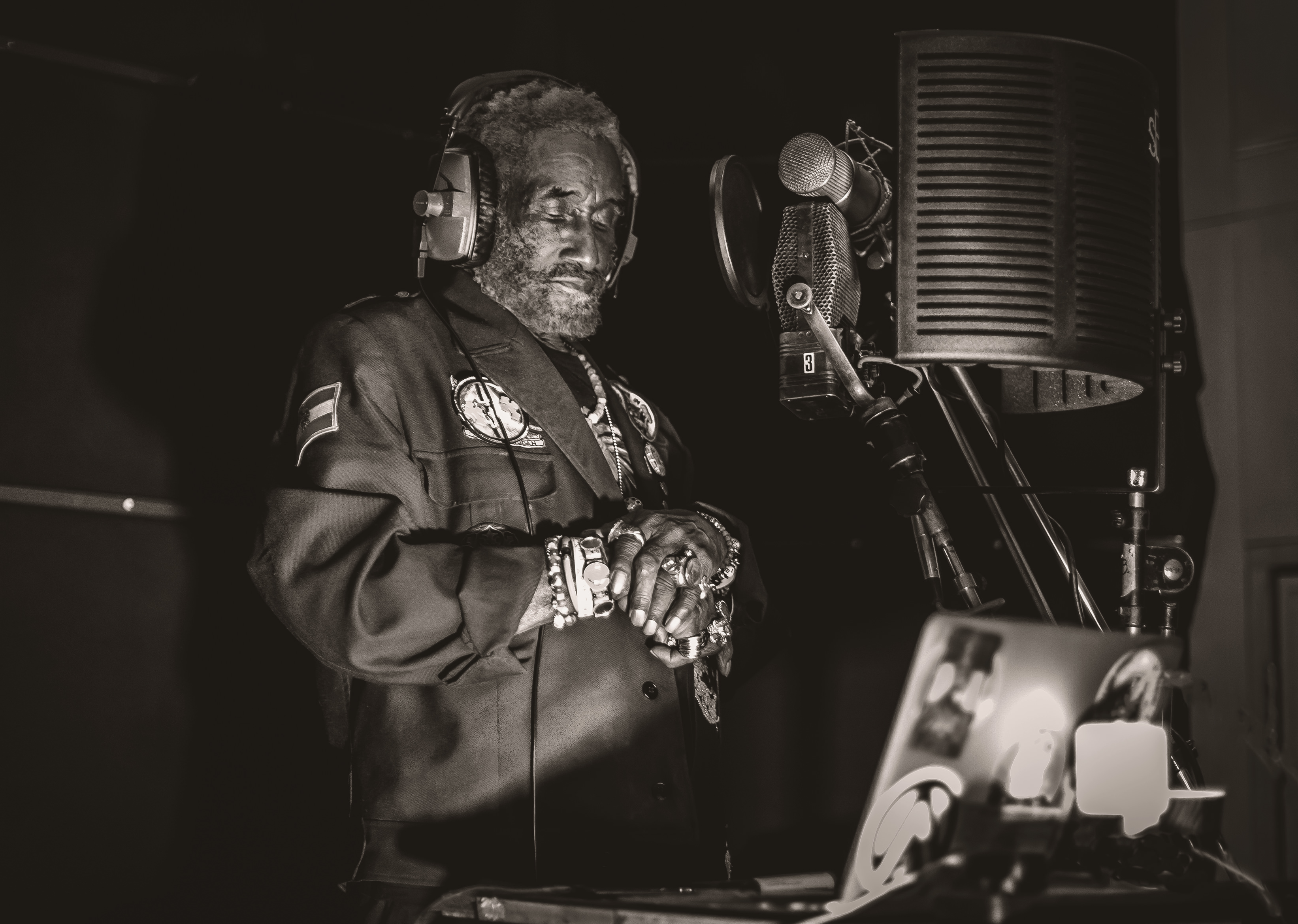 "The session was booked for Lee's new solo album that I am producing with him. We have worked together for nearly six years on and off on some projects, including the album Back On The Controls, that was nominated for a Grammy. About 12 months back, we decided we would start a new project. Lee had a couple of releases coming out that were half him, half another artist, a collaboration style, he does that a lot. But we were chatting and Lee decided it was time for another solo album, like BOTC. We discussed the style but knew as it's another solo album, it needed to still have the old roots reggae feel as that's Lee's foundation. We discussed the various styles and eras of reggae, and decided we would take inspiration from a slightly later date in reggae history than we had before. More from the Roots Radics era, when the Jamaican studios had upgraded equipment, such as 24 channel API consoles, Helios consoles etc. So things were a little less low fi, drums punched more, bass was heavier, and there were more tracks.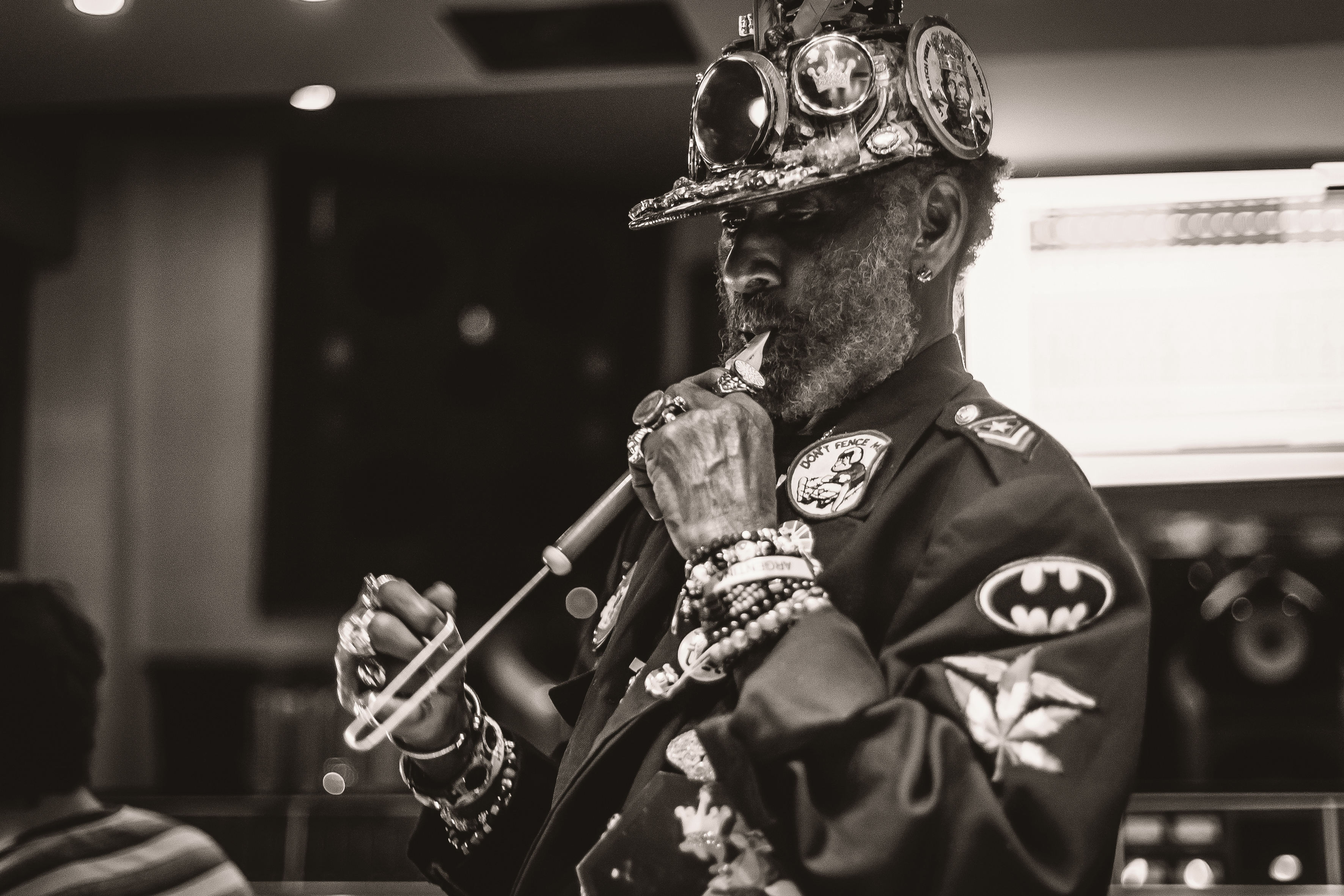 I decided to track the basis of the rhythm section through a very rare early vintage API console with RCA ribbon mics, and it sounded great. We wanted an older sound, but wanted aggression and punch, so the combination of ribbons, but with the API power worked well. The next logical step was to choose a studio with some similarly unique equipment and mics to track the vocals. Lee also loves history, and the vibes certain places have, and when I mentioned the possibility of using Abbey Road, he jumped at the chance and so we booked.
There is a lot of history that's relevant to Lee at Abbey Road. Paul and Linda McCartney travelled to Lee's Black Ark studio in the '70s and recorded some tracks, including Mr Sandman that featured on Linda's Wide Prairie album, with Paul and Lee credited as producer / engineers. So Lee was excited to do the vocal session in the studio that had such an impact on Paul and The Beatles back in the day.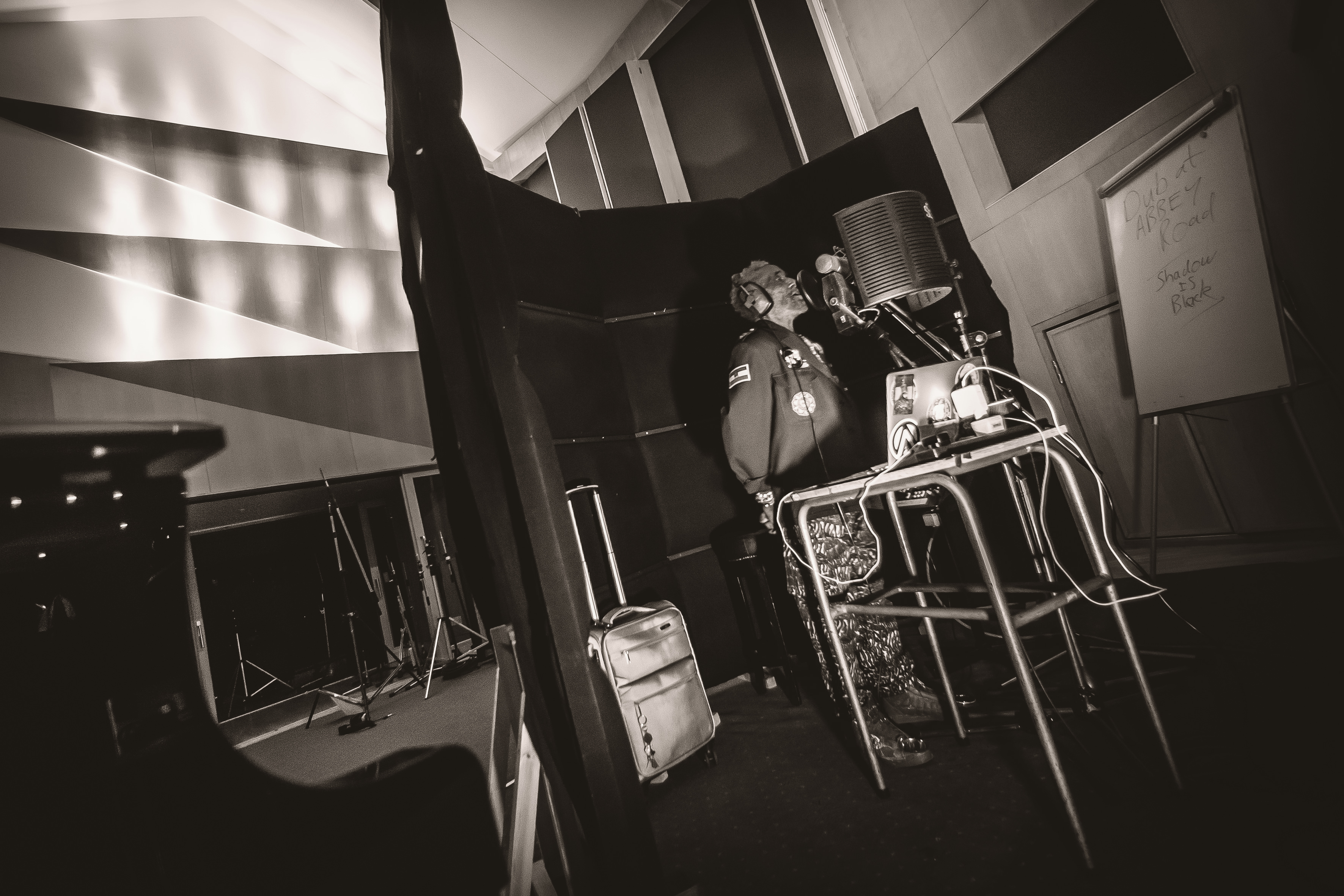 When we arrived, the choice was to use a couple of super rare mics, and track them together at the same time, a technique I like using a lot and used with success on Max Romeo's recent album Horror Zone that I did. Jason O'Bryan, and George Oulton were assisting the session, and taking care of the complexity of Studio Three's patch bay, and running Tools for me, which was invaluable so I could work with Lee on the vocals. We ended up choosing John Lennon's Neumann U47, and Aretha Franklin's RCA 44BX! Lee loved the fact the mics had such history, and that he was standing in the same room where albums like Revolver and Dark Side of the Moon were tracked.
We ran the mics through two channels on the old EMI TG console that sits in the corner of Studio Three, and it sounded fantastic, either separately or both mics blended together. The choice of the dark vintage RCA ribbon, or the cleaner vintage Neumann was what we wanted depending on the song. But bringing both faders up together sounded incredible.
Lee writes his lyrics on the spot, and takes inspiration from his surroundings, so the history of all this equipment and the studio helped hugely. We ended up with subject matters within the songs, such as the 'sun and moon', 'dub at Abbey Road' 'atmosphere', 'Solid State Logic' and Lee even sang about EMI equipment! Lee works quick; we stayed into the night, and tracked the whole album's vocals in one sitting, with Lee doing backing vocals and adding penny whistle to a track too.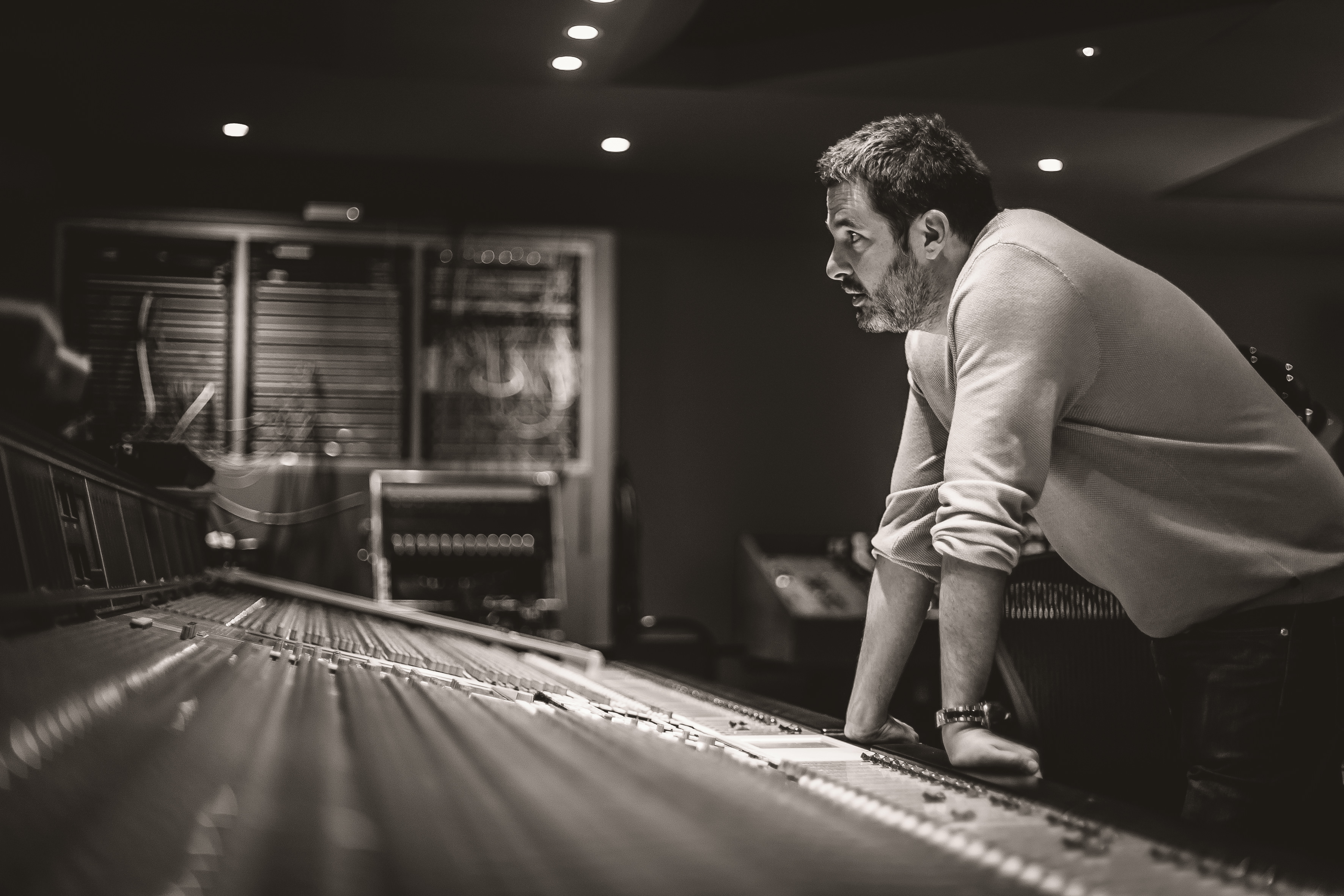 The session flowed well, and that's what we wanted. Lee is 81 years old and still going. He never sits down and is full of energy, but the vibes have to be right to get the best out of him. He's like a cross between Salvador Dali and Sun Ra… His creativity is through the roof, and he uses it to create his music; and his words can be as abstract as his art..
His production legacy aside, he's a performance artist now. And the atmosphere must be right if he is going to listen to a song, sit down and write lyrics then go straight into the live room and record!........ Nine times in a row…. That's why we chose Abbey Road, and the studio didn't let us down!"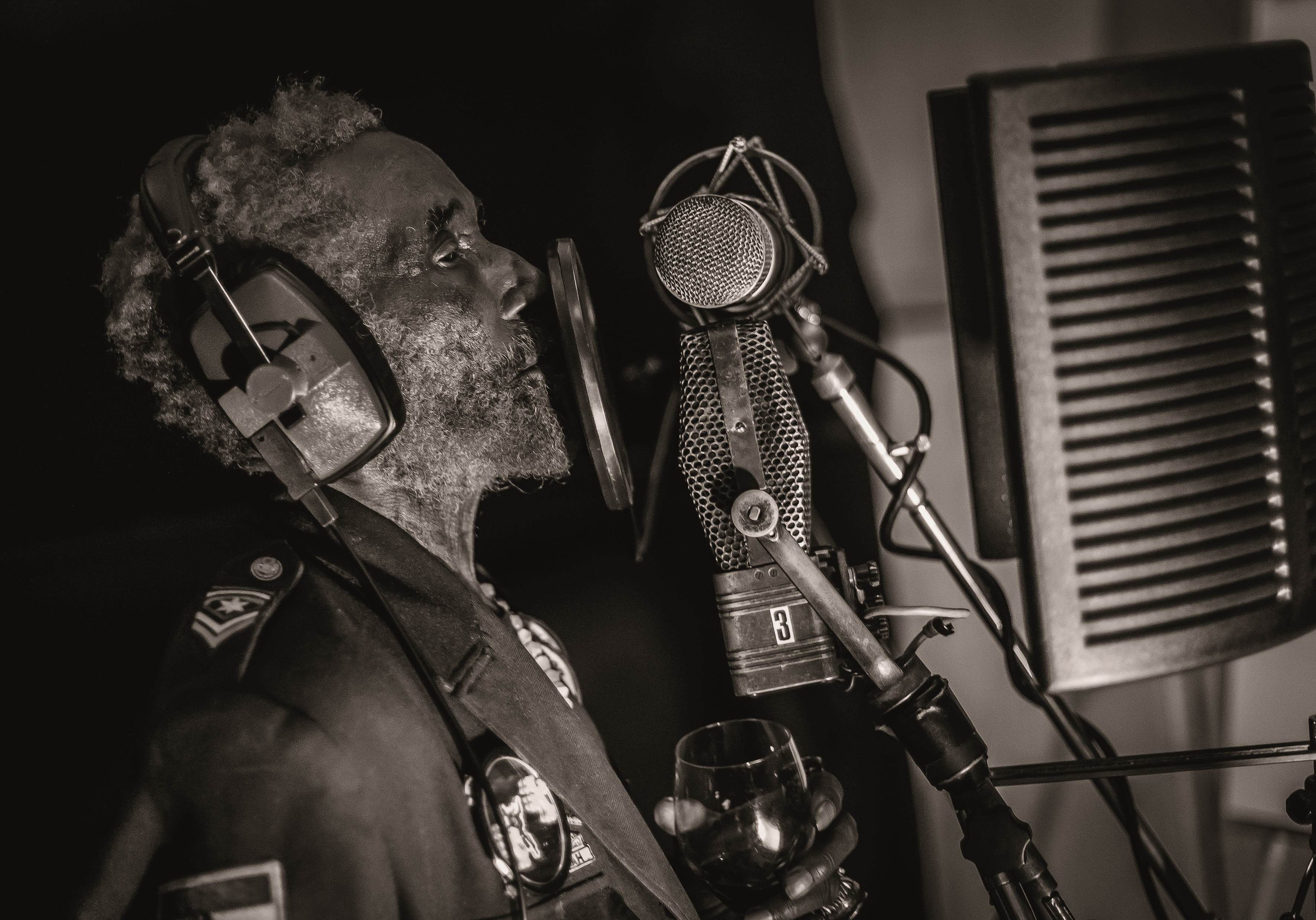 Follow Lee on Facebook: https://en-gb.facebook.com/perryscratch/
All photographs by Nick Caro http://www.nickcarophotography.co.uk/
Daniel Boyle: https://en-gb.facebook.com/rollinglionstudio/