BBC Radio 5Live Comes To Abbey Road
Thursday, December 8, 2016
Yesterday Nihal Arthanayake and the team from BBC Radio 5 Live set up shop in Studio 52 here at the Studios to conduct a series of live interviews with some of the key players from behind-the-scenes at Abbey Road including Giles Martin, Managing Director Isabel Garvey, Head of Audio Products Mirek Stiles and Restaurant Manager Doreen Dunkley (who has worked at the Studios for 28 years).
Discussions revolved around the current healthy state of the music industry and Ricky Wilson from the Kaiser Chiefs even stopped by to say some words from the Studio's iconic zebra crossing.
Check out some pictures from the day below, and listen back to the whole thing here.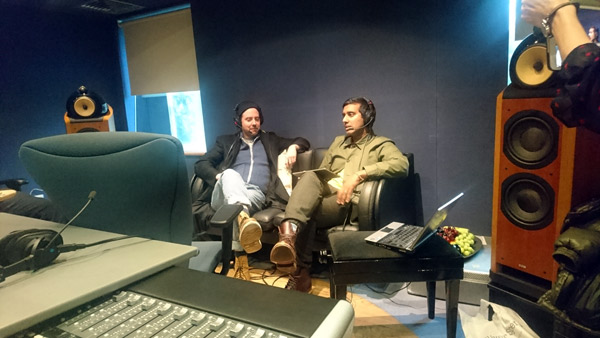 Nihal with Ricky Wilson in Studio 52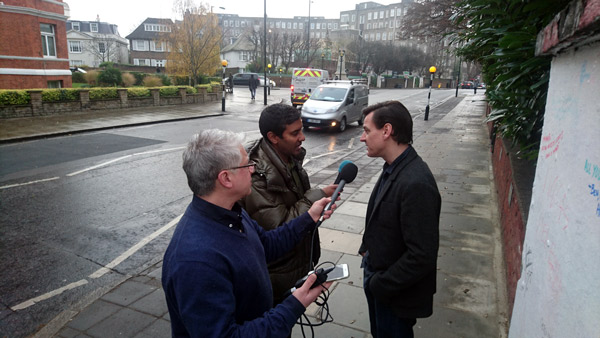 Interviewing Mirek Stiles by the famous crossing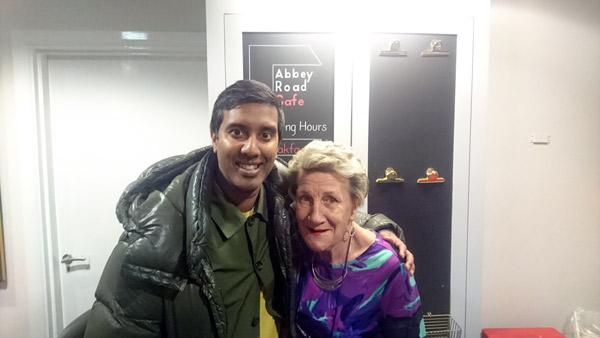 Nihal with Doreen