This weekend, Studios One and Two were home to a unique gathering of international musical and studio talent led by producer Haydn Bendall for Vienna-based singer and songwriter Ernest Jedd.
The sessions were for an album that is Ernest's attempt to tell through music "a story of two souls the universe brought together in the same place, at the same time" as he puts it. "We will try to deconstruct "L.O.V.E." he adds.
Tracks include a number of originals by Ernest and Nashville-based composer Simon Reid, as well as some carefully selected covers by the likes of Bob Dylan, Billy Preston and Joni Mitchell. The album will be one of those relatively rare releases to have been recorded in all three of the original, historic studios at Abbey Road, as Ernest will return in October to record vocals in Studio Three.
Recording was helmed by legendary sound engineer Haydn Bendall, perhaps best known for his work with Kate Bush, Tina Turner, Massive Attack and Pet Shop Boys, as well as movie scores such as the Oscar and Grammy-winning The Last Emperor. Haydn, of course, is an Abbey Road veteran, starting his career at the Studios under former boss Ken Townsend in 1973.
The scale of the project is reinforced by the team that Ernest and Haydn have put together:
· Super booker Isobel Griffiths' pick of the UK's orchestra talent, led by violinist Everton Nelson
· U.S. composer and arranger, and member of the faculty of Julliard School of Music, Evan Fein
· Conductor and pianist Dave Arch best known as musical director of BBC's Strictly Come Dancing
· Austrian classic guitarist Olivia Mayer-Niepel
· Jazz guitarist John Parricelli
· Bass guitarist Trevor Barry, who has played with legends from Freddie Mercury and Tom Jones to Celine Dion, Robbie Williams and Jon Bon Jovi
· Drummer and percussionist Martin Ditcham, who has played with The Rolling Stones, Sade, Elton John, Tina Turner, U2 and Diana Ross
· Drummer Freddy Sheed, whose recording experience includes a collaboration with Leona Lewis on her Christmas, With Love album
· Musical directors and vocal coaches Magdalena Kaleta, Anna Serafińska & Peter Svensson
· Executive producer Monika Underwood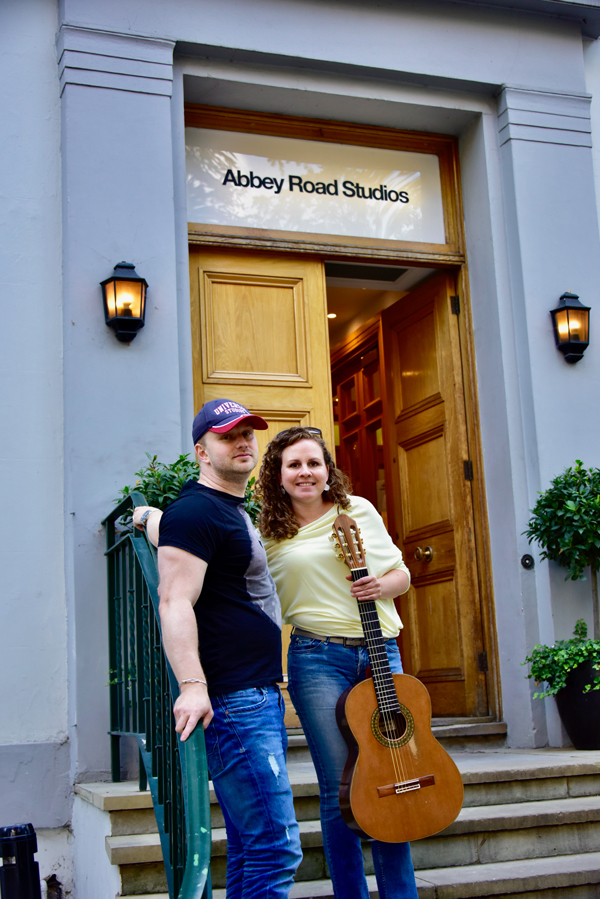 Recording of this weekend's sessions was assisted by Abbey Road assistant engineers Toby Hulbert and Matt Jones.
We'll share more as the project develops.