Last weekend, Abbey Road staff travelled to Wiltshire in the English countryside to volunteer at Fieldview Festival, a non-profit event that has raised nearly £30-40,000 for some brilliant local and international causes thanks to ten years of hard work and partying.
Dan Cole, Technical Services, looked after the audio production on site. Tori Sunnucks, Abbey Road's receptionist looked after all the volunteers as Volunteer Manager. Ian Taylor, Technical Services and Hal Robinson, Archiving Engineer, both helped with hands on the main stage. We spoke to Dan Cameron, Director and Co-founder of Fieldview Festival on what it means to have Abbey Road staff as part of the team.
"Working with Dan Cole and the guys from Abbey Road has been an incredible step up for us. The detail in pre-production through to the standard of audio production across the whole site has been noticeable for everyone. The bands have had an excellent experience on stage and this resinates throughout the entire crowd with the quality of performance as well as the quality of the sound. I'd like to thank the guys from Abbey Road and give a special thanks to Dan. He is a massive asset to the Fieldview Crew and a good friend over the years we've worked with him."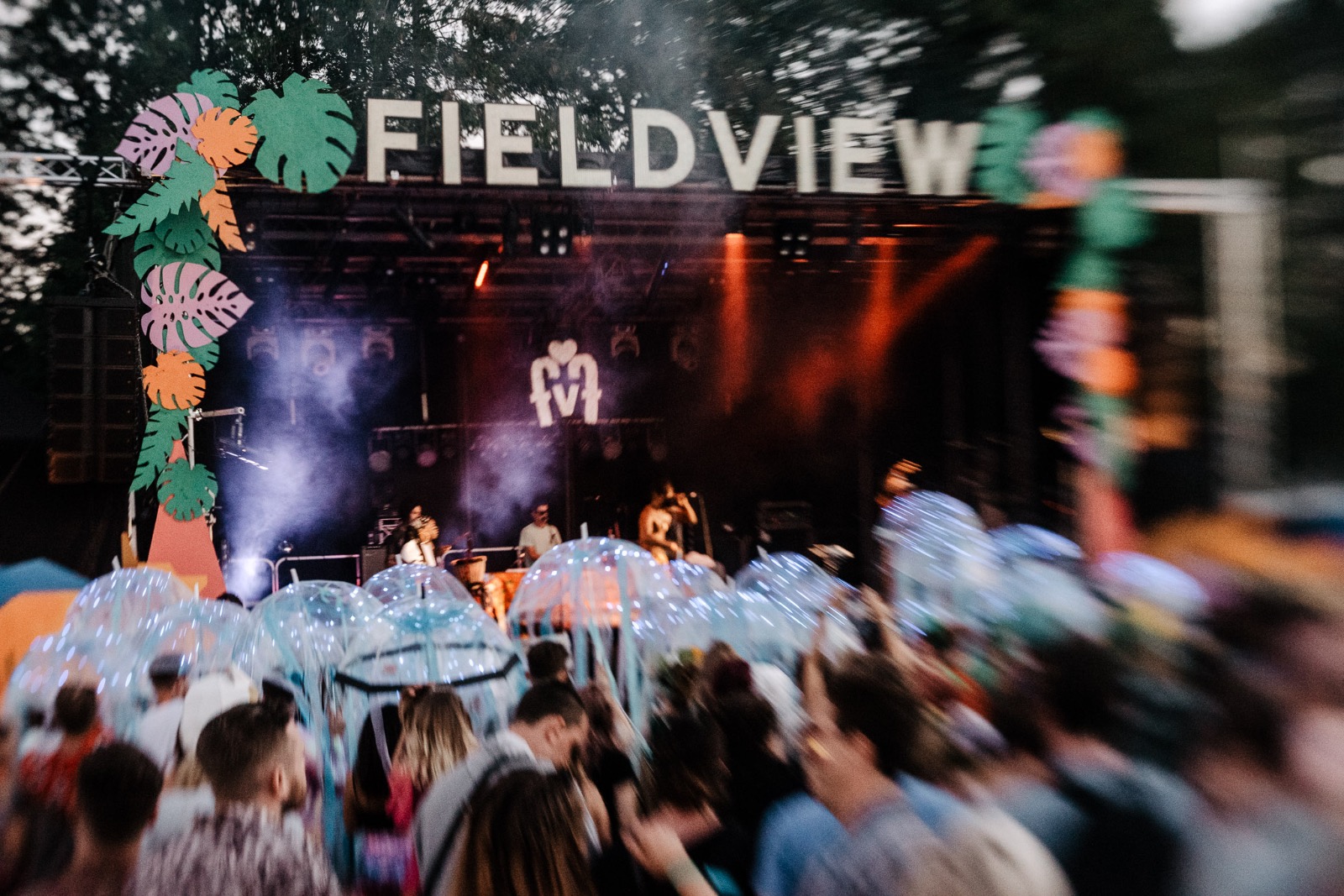 Fieldview Festival sources the nation's best and up-coming bands, musicians and artists.This year hip-hop production team and band, The Mouse Outfit and funk & soul band Jenna & The G's headlined the weekend along with performances from Jono McCleery, The Blinders and Afrikan Boy. James Cameron, Director and Co-Founder spoke to us about the importance of this special event.
"12 years ago we started Fieldview Festival with the aim of building something truly unique and authentic in an age of mass production and focus on profits. This year felt like a truly special year for us. Everyone in the field created the most beautiful atmosphere and it brought out the best in everyone. I heard so many stories from people about how Fieldview changed their life this weekend and how they were inspired to try and make positive change in the world. This is exactly the reason why we have put countless hours into making Fieldview what it is. Thank you to everyone who helped make Fieldview Festival 2018 what it was this year. Big respect to you all."
Image credit- Alex Felstead and Esme Mai Photography